Achieve more design-wins
with Geppetto.

Make your components accessible to all engineers
with a simple drag and drop design tool.

Right on your website.
Create an ecosystem for the design & delivery of printed circuit boards.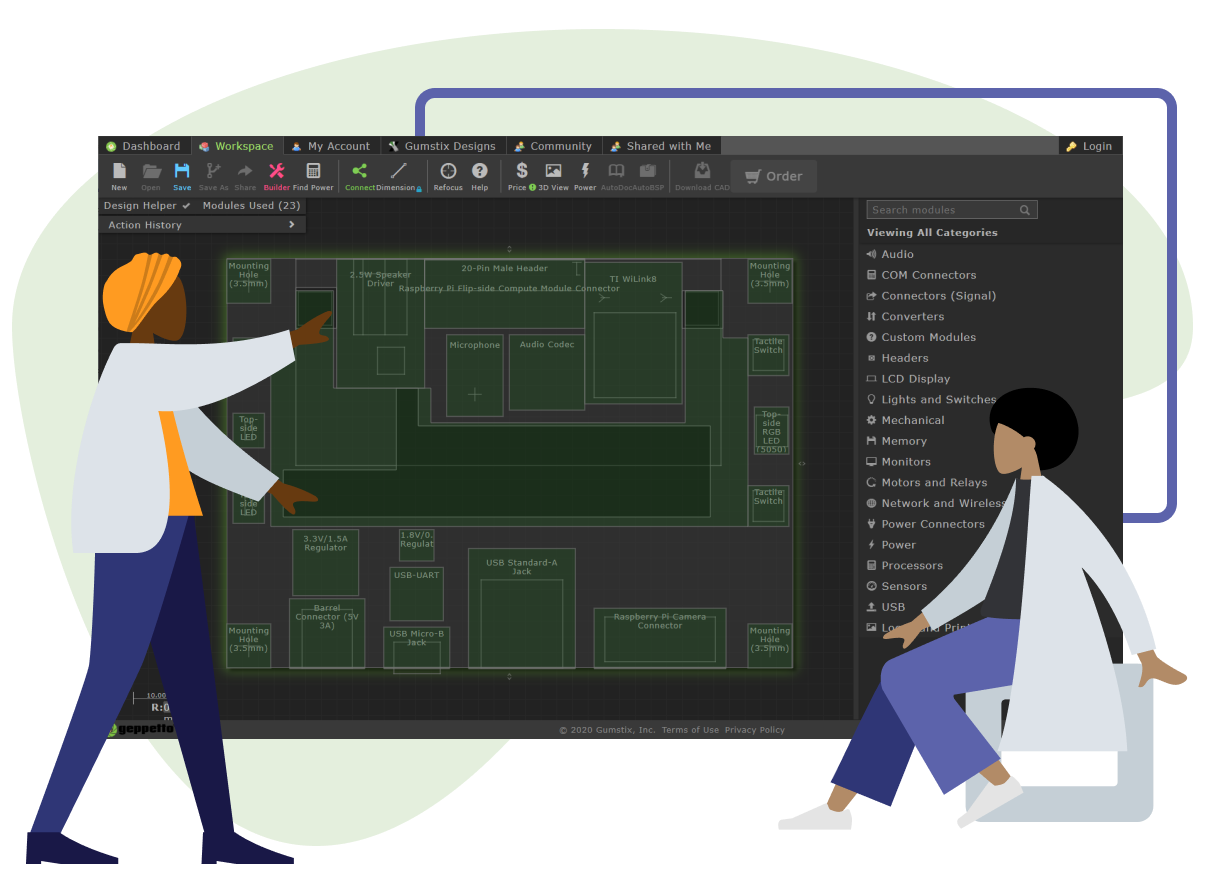 Geppetto allows your customers to quickly design and order completely functioning printed circuit boards.
The module based design tool allows customers to create completely custom solutions to their problems.
Customers can configure a new board design with parts and components from your inventory & supply chain.
Components are automatically formatted onto a board layout and placement can be adjusted on the Geppetto workspace.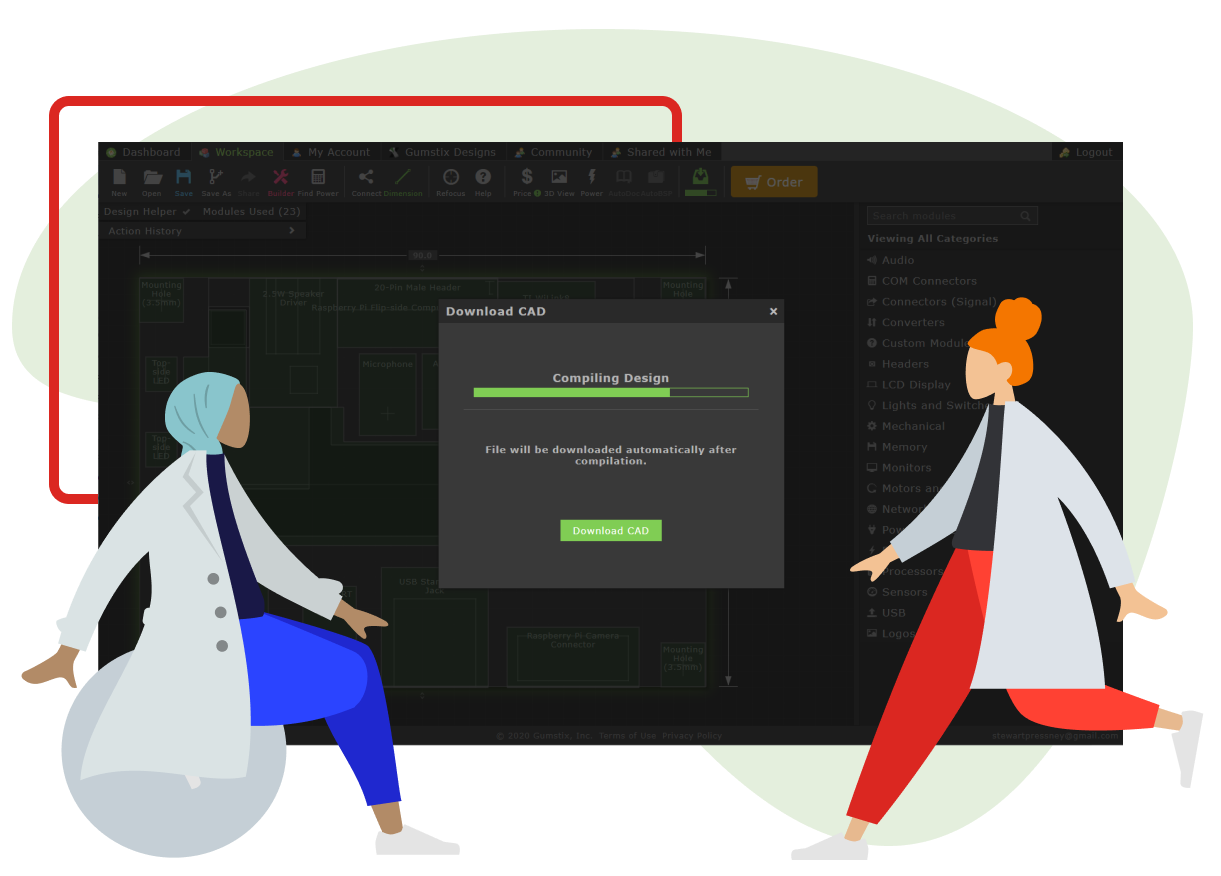 Easy CAD downloads, compatible with industry standard design tools.
Customers can download schematic, layout & BOM files in Altium, Eagle or Kicad formats.
Customers can see their design come to life, right in their browser.
Get instant previews of how boards will look, as well as STL files to use as placeholders for industrial design.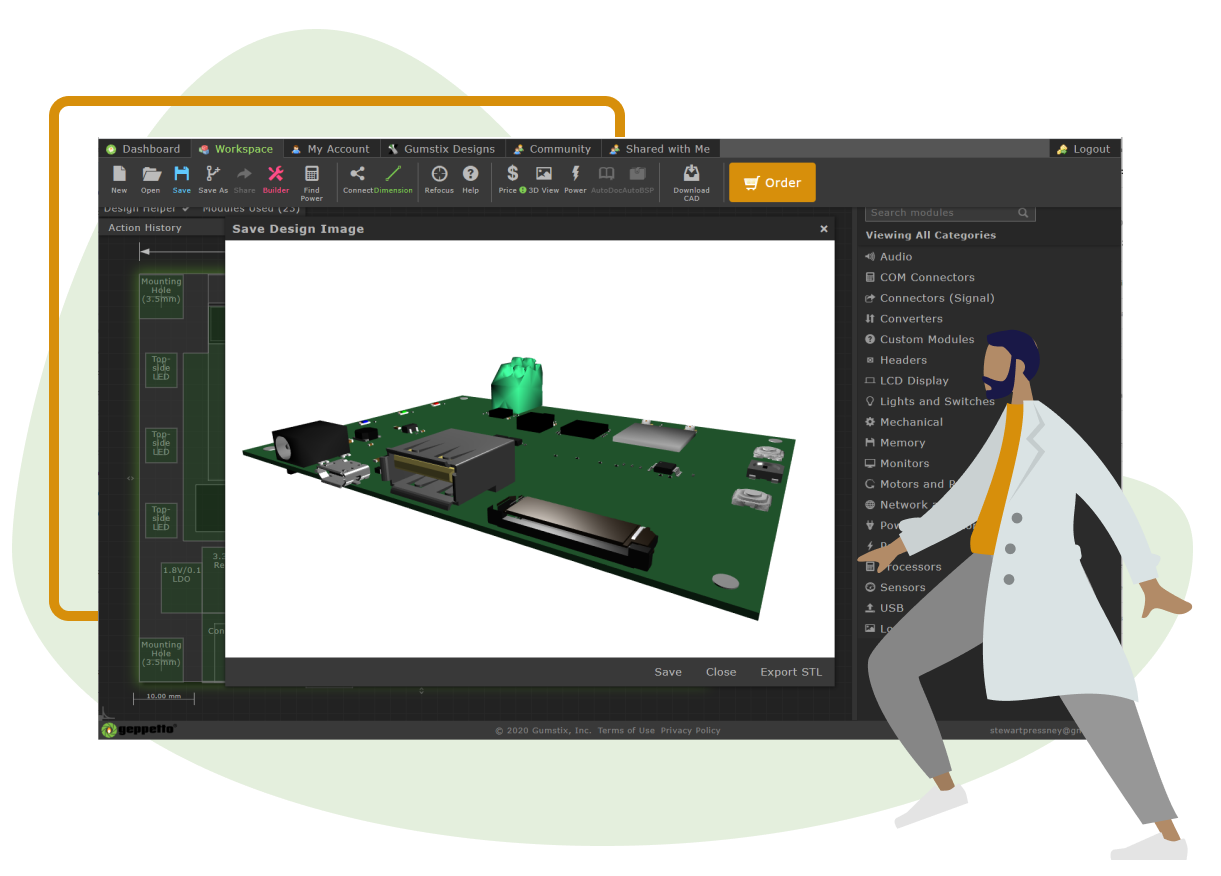 Bring Your Brand To Geppetto